Waitlist
When a product is out of stock, you see on the product page that you can can be added to a Waitlist. When added to a Waitlist for a product, you will be notified via email when this product is back in stock.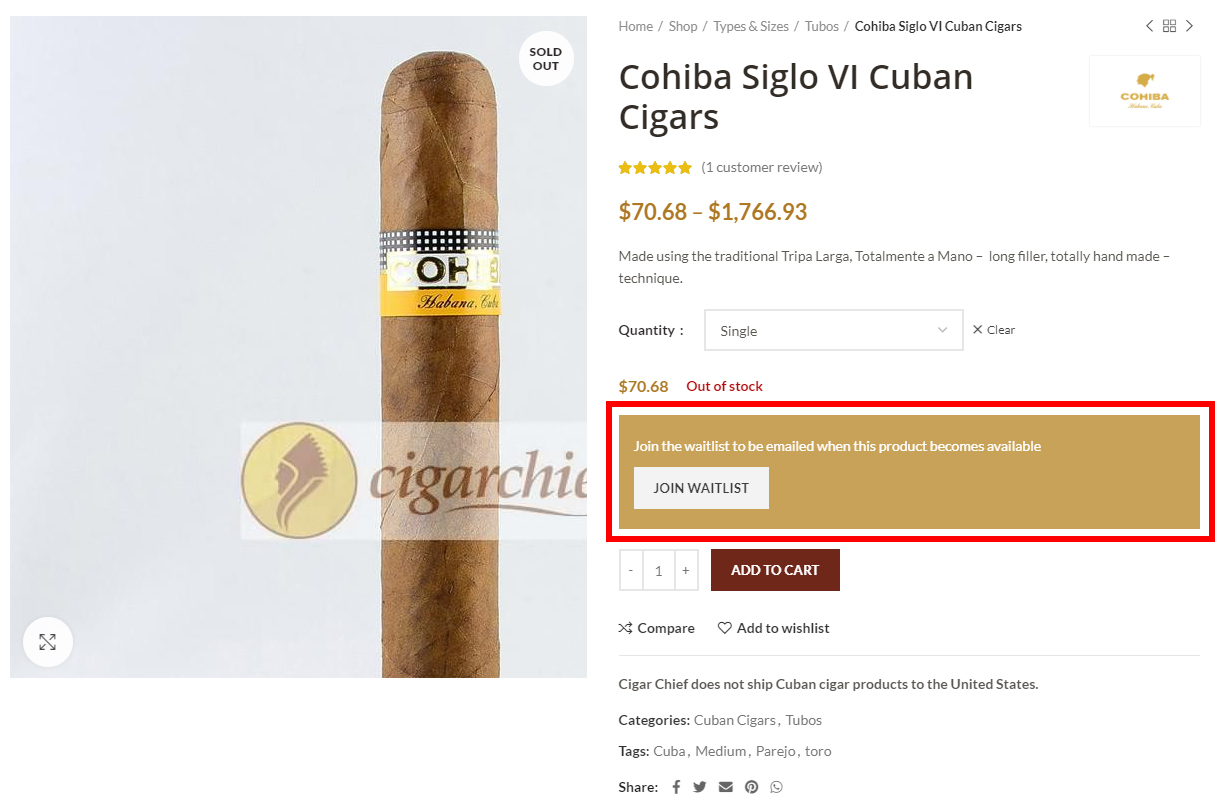 You do not need a Cigar Chief account to be added to a Waitlist.
Wishlist
All products can be added to your Wishlist. A Wishlist is a list of products you have saved in your account. Whether for a future purchase or because it is a product you like to buy frequently.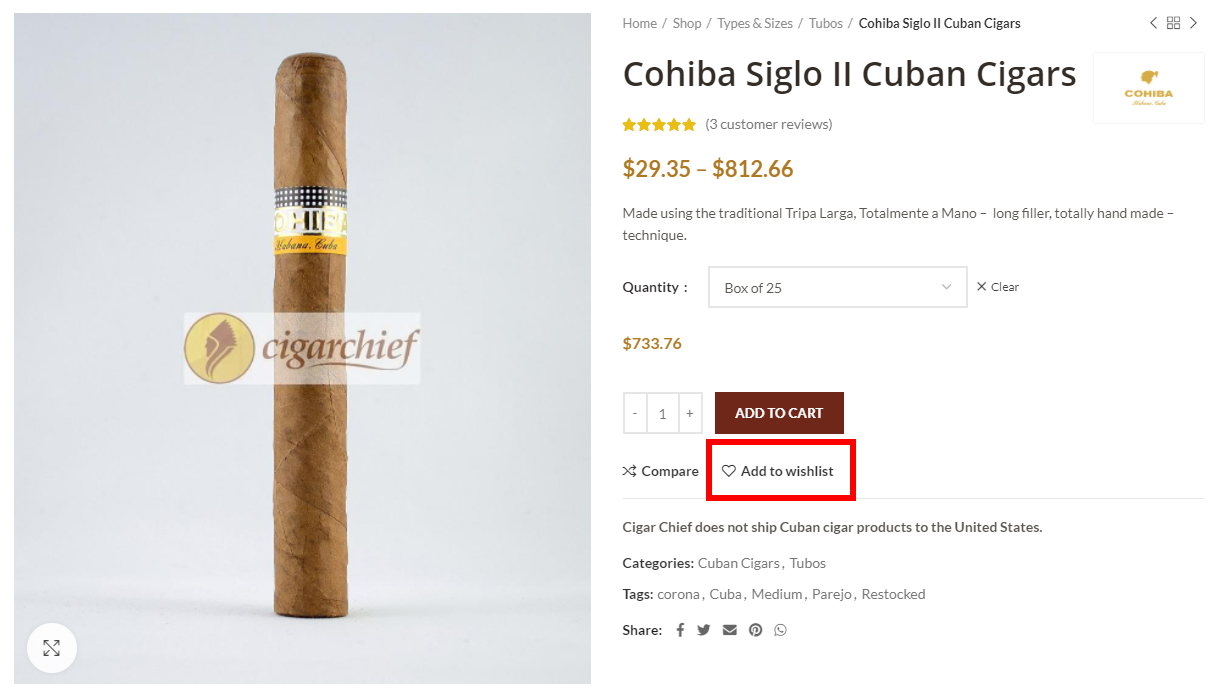 You must have a Cigar Chief account in order to create a Wishlist.
Visit your Wishlist in your account here.